Welcome to Temple Ohabei Shalom
Strongly Connected While Physically Apart
All programming and worship opportunities are currently being held virtually. Please continue to check our website for our offerings.
This Week at TOS:
Tuesday, March 2
3:00pm: ARS in Session
Wednesday, March 3
7:00pm: Social Action Committee Meeting
Thursday, March 4
9:00am: Torah for the Heart and Mind with Rabbi Berkman (Zoom)
7:00pm: Adult Ed: Finding Our Way: Jewish Perspectives on Medical Ethics (Zoom)
Friday, March 5
This Shabbat's Torah Portion is Ki-Tisa: Exodus 30:11−34:35

6:00pm: National Refugee Shabbat Services: (Zoom, Facebook Live, TOS Live!, Brookline Access TV)

Saturday, March 6
10:30am: Shabbat Morning Services and the Bar Mitzvah of Josh Swartz (Zoom)

Weekly Yahrzeits can be found Here
Weekly Service Zoom Links and other Zoom Offerings:
As per Zoom's security recommendations, we do not post Zoom links on our public website. They are all sent through email - so be sure you open your emails to get the ZOOM links you'll need! Members who log in to their ShulCloud accounts can find links on this secure web page.
Passover Wine Sale and Care Packages
TOS is your one stop shop for kosher for Passover wine! Buy one bottle or buy a whole case! Buy for you, your family and friends! Mix and match! All bottles are $20 each. Orders are due by March 15th.
For more information and to order, click Here
*with the purchase of wine, you will receive one complementary Passover Care Package. Partial proceeds of wine sales go directly to TOS and are tax deductible.
Our 2021 Passover Care Package includes all the supplies needed to help enhance your holiday the TOS way! All packages are $18.
Buy a package for yourself or sponsor a package for someone else!
For more information and to order, click Here
TOS Supports Local! Prop Your Shop!
Are you a small business owner or do you work at a small business? TOS would love to know! We want to help support our TOS community members during these unprecedented times. Help "Prop your Shop" by sending your business info HERE and we will add it to our list. Be sure to include name of business, address, phone number, website (if applicable) and what the business specializes in.
Help support the local community and your TOS community! See Complete List HERE.
Join Temple Ohabei Shalom!
If you'd like to join our congregation, we are delighted to welcome you. You can sign up here.
Sun, March 7 2021
23 Adar 5781
About Ohabei Shalom
Progressive in attitude yet traditional in practice, Temple Ohabei Shalom is an inclusive Jewish community committed to nurturing, sustaining, and touching Jewish lives through lifelong learning, joyful worship, and repair of the world in word and deed.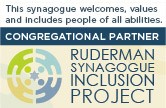 Contact Us
Our phone lines are open daily from 9:00am- 5:00pm.

In case of a lifecycle emergency occurs after hours, please call: 617.651.0584
Sun, March 7 2021 23 Adar 5781