Welcome to Temple Ohabei Shalom
Strongly Connected While Physically Apart
All programming and worship opportunities are currently being held virtually. Please continue to check our website for our offerings.
This Week at TOS:
Monday, November 23
7:00pm: Adult Ed Class (with Shir Hadash): Jewish Ethics and Artificial Intelligence on Zoom

Tuesday, November 24
3:00pm: ARS in Session

Wednesday, November 25
TOS Offices Close at 2:00pm
In case of a lifecycle emergency occurs while closed, please call: 617.651.0584

Thursday, November 26
TOS Offices Closed. Happy Thanksgiving
In case of a lifecycle emergency occurs while closed, please call: 617.651.0584
Friday, November 27, 2020
This Shabbat's Torah Portion is vayeitzei: Genesis 28:10−32:3

TOS Offices Closed
In case of a lifecycle emergency occurs while closed, please call: 617.651.0584

6:00pm: Erev Shabbat Services: (Zoom, Facebook Live, TOS Live!, Brookline Access TV)

Saturday, November 28, 2020
10:30am: Shabbat Morning Torah Study (Zoom)
Weekly Yahrzeits can be found Here
Weekly Service Zoom Links and other Zoom Offerings:
As per Zoom's security recommendations, we do not post Zoom links on our public website. They are all sent through email - so be sure you open your emails to get the ZOOM links you'll need! Members who log in to their ShulCloud accounts can find links on this secure web page.
Help Support our Annual Toy Drive to the Grow Clinic
Please help support the families of the Boston Medical Center Grow Clinic by making a donation.
Due to COVID-19, we are unable to accept any physical toy donations this year. The Grow Clinic has asked for monetary donations or gift cards to Target.
Our goal is to help the Grow Clinic be able to provide toys for all 250 families!
Donations are accepted online here, or you can mail a check to TOS. Please indicate on the memo line: TOS Toy Drive. Gift cards can also be mailed to TOS. Please indicate the value of the gift card.
Donations are accepted through December 13th. Thank you for your support!
Mamaleh's Suburban Pick-Up at TOS!
Friday, December 11
3:00-5:00pm
TOS Parking Lot

Order ahead of time online, and we will bring it to you! Pick up in BROOKLINE at Temple Ohabei Shalom.
Go to www.toasttab.com/mamaleh's to place an order.
All orders must be in by 11:00am on Thursday to ensure same day delivery
Join Temple Ohabei Shalom!
If you'd like to join our congregation, we are delighted to welcome you. You can sign up here.
Thu, November 26 2020
10 Kislev 5781
About Ohabei Shalom
Progressive in attitude yet traditional in practice, Temple Ohabei Shalom is an inclusive Jewish community committed to nurturing, sustaining, and touching Jewish lives through lifelong learning, joyful worship, and repair of the world in word and deed.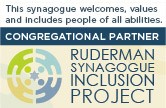 Contact Us
Our phone lines are open daily from 9:00am- 5:00pm.

In case of a lifecycle emergency occurs after hours, please call: 617.651.0584
Thu, November 26 2020 10 Kislev 5781