Welcome to Temple Ohabei Shalom!
TOS Talks: Israelis & Palestinians Choosing Peace
Thursday, October 25, 2018 7:30 pm
Featuring David Broza & Ohad Elhelo
A different perspective on Israeli/Palestinian relationships: working together and playing in harmony, a discussion of entrepreneurial ventures and musical collaborations, featuring Israeli singing superstar David Broza and business visionary Ohad Elhelo. Details and tickets.
Mon, September 24 2018
15 Tishrei 5779
Join us for Shabbat services
Enjoy Sukkot at TOS!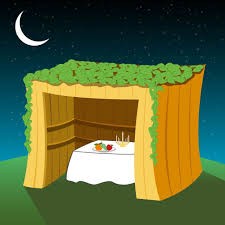 Sukkot started Sunday, September 23rd. Join us for TOS events in the sukkah or reserve some time for friends and family to bring a meal.
Lifelong Learning News

The 2018-2019 Adult Education Catalog is here! Download and print it to see our offerings for the year or go to our Lifelong Learning web page.
About Ohabei Shalom
Progressive in attitude yet traditional in practice, Temple Ohabei Shalom is an inclusive Jewish community committed to nurturing, sustaining, and touching Jewish lives through lifelong learning, joyful worship, and repair of the world in word and deed.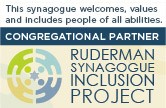 Mon, September 24 2018 15 Tishrei 5779