Yahrzeits
Yahrzeits

We think of our loved ones whom death has...taken
from us... May their memories be for a blessing.
—Mishkan T'filah, A Reform Siddur
A Yahrzeit is the anniversary of a loved one's passing. In Judaism it is customary to light a candle or make a donation on that day. We all pray together as we remember your loved one.
WE RECALL THE LOVED ONES WHOM DEATH HAS TAKEN FROM US
This week (January 10 - January 16) we remember:
Max Moses Adler
Andrew Von Bargen
Joseph Barron
Helen Behr
Nancy Bengis-Friedman
Dana Eliezer Berger
Samuel Bernstein
Rosalind Bernstein
Beatrice Berson
Edith Birnbaum
Arthur H. Bloch
Patsy Brandt
Adele Brown
Helen A. Cobden
Anne Cohen
Gertrude T. Corman
Esther Davis
Rose Einstein
Fannie Weiner Epstein
Abbott J. Epstein
Alice Feldman
Diane Fernandez
Marion Fertel
Sarah B. Finch
Herman Fishel
Fay G. Fisher
Rosalind Frederics
Jacob Glasker
Lucille Glick
Aaron B. Goldstein
Samuel Goldstein
Charles Green
Karen Grossman
Sarah Halper
Isaac Heiderman
Rebecka Hollander
Leo Irvings
Jerome Iskols
Dorothy Israel
Oscar C Goldberg, Jr.
Sarah Kahn
Rose Kanter
Fannie Kaplan
Marie Kargman
Dorothy Klein
Harold Landy
Barnet Lechten
Jacob Levin
Melvin Levine
I. Roy Levy
Ray Levy
Dorothea Mathias
Louis Moses
Harry Oshry
Elmyra Pavan
Fannie Pave
David Podren
Michael Princer
Margaret Rifkin
Herman Rifkin
Max Rosengard
Aaron Scheinfeldt
Joseph K. Shankman
Louis Sheinwald
Joseph Silberman
Harry C. Smith
Dr. Sumner A. Smith
Joy Sparr
Nancy Spitz
Gabriel M. Stern
Leo Solomon Stone
Elaine Tallen
Murray Taub
Col. Robert William Timothy
Samuel Wingersky
Herbert Zeiger
Mon, January 18 2021
5 Sh'vat 5781
About Ohabei Shalom
Progressive in attitude yet traditional in practice, Temple Ohabei Shalom is an inclusive Jewish community committed to nurturing, sustaining, and touching Jewish lives through lifelong learning, joyful worship, and repair of the world in word and deed.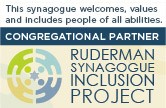 Contact Us
Our phone lines are open daily from 9:00am- 5:00pm.

In case of a lifecycle emergency occurs after hours, please call: 617.651.0584
Mon, January 18 2021 5 Sh'vat 5781