Yahrzeits
Yahrzeits

We think of our loved ones whom death has...taken
from us... May their memories be for a blessing.
—Mishkan T'filah, A Reform Siddur
A Yahrzeit is the anniversary of a loved one's passing. In Judaism it is customary to light a candle or make a donation on that day. We all pray together as we remember your loved one.
WE RECALL THE LOVED ONES WHOM DEATH HAS TAKEN FROM US
This week (October 18 - October 24) we remember:
Herman Albertson
Marion Angoff
Newton D. Anthony
Rose Barber
Simon Barnard
Nathan Bender
Evelyn A. Bleich
Florence Blinn
Natalie Blitz
Abraham Bloom
Dorothy Braunstein
Paul T. Butters
Joseph M. Cobe
Joseph Cochin
Claire Green Cohen
Morris Diamond
Pauline A. Dobkin
Lauren Michelle Edwards
Joseph Elbroch
Karen Koritz Estock
Richard Faber
Regina L. Fleisher
Philmore Gilbert
Jerry Glauber
Evelyn Gold
Selma Herberta Goldman
Phyllis S. Greene
Elaine Frank Halpern
Nathan P. Harris
Brenda Harris
Henry Harris
Richard A. Haskell
Paul Hoffman
Golda Rudner Karlin
Rabbi Samuel Klain
Abraham Kurinsky
Eleanor "Robbie" Laskey
Benjamin H. Lazarus
Hiram J. Levi
Isidor Linsky
Matilda B. Linsky
Solon Lopatin
Sarah Lowenberg
Pauline B. Lubell
Pauline Mann
Marvin Marin
Elliot Minkin
Aaron Jacob Oppenheim
Clara Papp
Bessie Patsouris
Freida F. Raphael
Lillian Rice
Aaron Rosenstein
Sadie A. Ross
Harry Schertzer
Gilbert Shmikler
Archie H. Silver
Selig Simons
Minna Simpson
Edward Sisson
Bessie Slosberg
Esther G. (Eppie) Smith
Ann Sweet
Ruth Tirk
Daniel Todres
Lena Anthony Wax
Minnie Weiner
Jacob Wolf
Bernard M. Wollenberg
George Woron
Nathan Yarrin
Dorothy R. Zakon
Thu, October 22 2020
4 Cheshvan 5781
Upcoming Events:
There are no upcoming events at this time.
About Ohabei Shalom
Progressive in attitude yet traditional in practice, Temple Ohabei Shalom is an inclusive Jewish community committed to nurturing, sustaining, and touching Jewish lives through lifelong learning, joyful worship, and repair of the world in word and deed.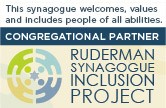 Contact Us
Our phone lines are open daily from 9:00am- 5:00pm.

In case of a lifecycle emergency occurs after hours, please call: 617.651.0584
Thu, October 22 2020 4 Cheshvan 5781