Yahrzeits
Yahrzeits

We think of our loved ones whom death has...taken
from us... May their memories be for a blessing.
—Mishkan T'filah, A Reform Siddur
A Yahrzeit is the anniversary of a loved one's passing. In Judaism it is customary to light a candle or make a donation on that day. We all pray together as we remember your loved one.
WE RECALL THE LOVED ONES WHOM DEATH HAS TAKEN FROM US
This week (April 11 - April 17) we remember:
Joseph O. Abrams
Ursula Alpert
Minna Anthony
Julius Baron
Harry A. Bass
Bunny Ben-Ari
Joseph S. Berger
Rebecca Held Brenner
Rosalyn Brightman
Adele Landau Bulian
Mary Burkhardt
Jorge Calderon
Annie Wingersky Cohen
Leah Benson Cohen
Louis M. Croan
Samuel L. Dana
Rebecca H. Dana
George Ehrenfried
Abraham Endler
Jacob C. Feldman
Gusta H. Fleisher
Rebecca Frank
Henry Goodman
Stanley Grossman
Herbert B. Harris
Ella J. Kahn
Abram Kaplan
Alden Kardaris
Marek Katz
Naum Kodysh
Sarah Kravitz
Rose Kudisch
William David Lane
Philip Levi
David Freedman, M.D.
Barnet Marcus
William Miller
Doris M. Mosesohn
Julia W. Myerson
Julius Nelson
Louis Nelson
Nathan M. Nelson
Chester Newton
Manuel Nizel
Jane S. Prager
Joseph Rodman
Philip Sagoff
Carrie R. Schooner
Julius Shalek
Belle T. Shulman
Ida Smith
Arnold Soloway
Fannie Somer
Edward Stark
Jack P. Strachman
Bella R. Tallen
Elisabeth Ward
David Williams
Betty Wiseman
Samuel Wolfe
Joseph Zabarsky
Fri, April 16 2021
4 Iyar 5781
About Ohabei Shalom
Progressive in attitude yet traditional in practice, Temple Ohabei Shalom is an inclusive Jewish community committed to nurturing, sustaining, and touching Jewish lives through lifelong learning, joyful worship, and repair of the world in word and deed.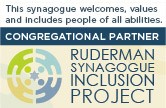 Contact Us
Our phone lines are open daily from 9:00am- 5:00pm.

If a lifecycle emergency occurs after hours, please call: 617.651.0584
Fri, April 16 2021 4 Iyar 5781