Yahrzeits
Yahrzeits

We think of our loved ones whom death has...taken
from us... May their memories be for a blessing.
—Mishkan T'filah, A Reform Siddur
A Yahrzeit is the anniversary of a loved one's passing. In Judaism it is customary to light a candle or make a donation on that day. We all pray together as we remember your loved one.
WE RECALL THE LOVED ONES WHOM DEATH HAS TAKEN FROM US
This week (August 2 - August 8) we remember:
Morris Archer
Kenneth Balkan
Clara Balkan
Carolyn Barax
Zelda Basch
Harold Bernstein
David Brailovsky
Dale Albert Brenden
Ida Brodsky
Lesser Jerome Brown
Charles Burke
Florence Caplan
Jeannette Chalfin
Lenore Chused
Louise F. Cobe
Meyer Cobe
Rabbi Bruce Cohen
Rachel (Rae) Cohen
Francis Cole
Hyman Cooks
Maurice H. Daniels
Abraham Doctoroff
Sarah Lena Endler
Michael S. Epstein
A. David Epstein
Celia Fertel
Melvin Fisher
Jane Gersh
Kathryn L. Goldman
Morris Gordon
M. Paul Gordon
Marlene Ruth Greene
Jeannette Cooks Gunsenhiser
Samuel C. Harris
Edith Hellman
Henry M. Hyams
Albert Issokson
Esther T. Jaspon
Annie Joseph
Morris Kahn
Isaac Kaufman
Mark Keller
Samuel P. Kimball
Calvin Kirchick
Louis S. Koufman
Eva Krinsky
Clarence P. Kudisch
Helen Landman
Rita Bernice Leake
Theodore P. Lewenberg
Raymund Arthur Mann
Paul Mannos
Elizabeth Marder
Jacob I. Markowitz
Florence Milender
Matilda Pearlman
Anne Penn
Toby Penn
Allan Reuben
Samuel Rice
Joseph E. Robbins
Adelle Robinson
Nicholas E. Robson
Richard S. Rosen
Max Rubin
Josua Ruff
Anna Sanger
Rose Savage
Ben Schlakman
Samuel Seletsky
Jerome Shishko
Saul Silton
Herman Singer
Stewart R. Smith
Dorothy Steelman
Bertha Todres
Robert E. Ward
Lena Wasser
Sara Z. Wasserman
Dorothy Weissberger
Helen Zofnass
Fri, August 7 2020
17 Av 5780
About Ohabei Shalom
Progressive in attitude yet traditional in practice, Temple Ohabei Shalom is an inclusive Jewish community committed to nurturing, sustaining, and touching Jewish lives through lifelong learning, joyful worship, and repair of the world in word and deed.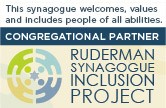 Our Most Recent Blog Posts
Add Me to Your Email List
Fri, August 7 2020 17 Av 5780