Who We Are
Who We Are
(Can you spot our synagogue in the above Menorah of Great American Historical Synagogues?)
Be as the disciples of Aaron, loving peace
and pursuing peace. -Pirkei Avot 1:12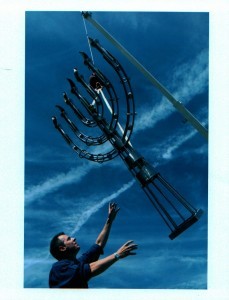 Temple Ohabei Shalom ("Lovers of Peace") has been at the center of New England Judaism since our founding in 1842 as the first congregation in Massachusetts. As an affiliate of the Union for Reform Judaism, we encourage people from all paths of Judaism to be a part of our community. Our members are comprised of Jews by birth, by choice, interfaith families, and a diverse range of ethnicities, nationalities, and sexual orientation.
We worship as one sharing spiritual Shabbat services infused with rich music, comforting daily worship and inspiring holiday observance. We offer a myriad of adult learning opportunities to challenge your mind. Special guest speakers sprinkle Friday night services. From meditation gatherings to social action Mitzvah Days, we are a community committed to learning and growing both spiritually and in deed.
Formal education for our future generations is a priority. The Trust Center for Early Education and Ansin Religious School serve children ages 18 months to 18 years. Instruction is infused with fun-filled and formative experiences, especially during that precious moment in time, becoming Bat or Bar Mitzvah. Our students look forward to the annual "shul-in" – synagogue sleepover – considering this long standing tradition the event of the year. Be a part of the rich tapestry of a Jewish life. Make your history happen here!
Sun, January 19 2020
22 Tevet 5780
Our Most Recent Blog Post
Our Lifelong Learning Catalog
Check out our Lifelong Learning Opportunities for the rest of the year. You'll find everything from Torah study (at Shabbat Morning B'yachad) to learning about the seasons of the Jewish Year, the Shema, and much, much more. Open the catalog here.
Help make TOS events the best they can be!
In the Works Now: Israel Trip!
Planning is underway for our next congregational trip to ISRAEL! The trip will take place from approximately February 11-21, 2021 (this is during the February school vacation week). Our member David Seldin is chairing the planning committee, along with Rabbi Berkman. Details.
About Ohabei Shalom
Progressive in attitude yet traditional in practice, Temple Ohabei Shalom is an inclusive Jewish community committed to nurturing, sustaining, and touching Jewish lives through lifelong learning, joyful worship, and repair of the world in word and deed.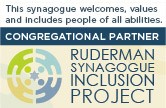 Sun, January 19 2020 22 Tevet 5780