Officers and Trustees
Executive Committee

President:
Rachel Calmas: Rachel is deeply committed to Judaism and social justice. Over past twenty-five years Rachel has worked in the non-profit sector as; the National Director for Alumni and Leadership Development at AVODAH: the Jewish Service Corps; the coordinator of SafeLink: The 24 hour Massachusetts Domestic Violence Hotline; a Crisis Intervention Specialist; and at multiple homeless shelters.

Rachel has a Master of Education from the Harvard Graduate School of Education with a focus on non-formal education and a Bachelor of Arts from the Evergreen State College, Olympia, Washington. She is the recipient of a 2005 Dorot Foundation Fellowship in Israel and a 2010 Heeb 100 award. She served in the Peace Corps in Panama from 1999 to 2002.

Rachel married into the Temple Ohabei Shalom community in 2010. Her husband, Jim, grew up and attended preschool at TOS. Their children attended TCEE and are now in the Ansin Religious School. Rachel is delighted to be part of such a diverse, intergenerational and caring community.
Vice Presidents:
Susan Krasker Elsbree
Senior Vice President, Inkhouse Media
Susan and her family have belonged to TOS for over eight years and her children attended ARS and made their B'not Mitzvah in May 2015. Susan has served on the Board for the last year and is interested in ensuring that the Board is diverse, representing the entire spectrum of our community and the Temple's long-term, financial future.

Susan is a communications and public affairs professional with more than 20 years of experience in the public affairs and nonprofit sectors. She has experience in strategic communications and message development, expertise in media relations, public relations, crisis management, event planning and production.

Susan prior to joining InkHouse Media, she worked for more than 16 years at the Boston Redevelopment Authority, the city's planning and economic development agency, where she created and executed complicated messaging and public relations strategies during one of Boston's most prolific development decades. As director of communications at the BRA, she oversaw communications for every development and planning initiative in the city of Boston from 1998-2014, including the redevelopment of South Boston's Innovation District.

When she isn't working, Susan enjoys spending time gardening and exploring Boston's hidden neighborhood gems and riding her bike to community meetings in JP, where she and her family live. She is a graduate of University of Massachusetts Amherst.
Edward Jacobs has been a member of Temple Ohabei Shalom since 1958. His parents joined the congregation in 1956. His family—wife Betsy and children Sam and Laura—have been connected to the Temple through baby namings, b'nei mitzvah, and more throughout the years. Both Sam and Laura graduated from Ansin Religious School. Eddie has served Ohabei Shalom in the role of Vice President for 25 years. One of his many talents (and joys) has been as Shofar Blower on High Holy days for the past 20 years.
Denise Karlin is an attorney who serves as Legal Counsel for the Massachusetts Department of Early Education and Care the state agency which regulates all early education and child care programs in the Commonwealth. Denise and her husband Bill Jarosz have been members of Temple Ohabei Shalom since 2010. Denise currently serves as President of the Temple's Sisterhood, has been a member of the Temple Board of Trustees since 2012, chaired the 175th Anniversary Gala in 2017, and currently serves on several Temple committees including Ritual and Worship and Inclusion. Denise and Bill have been married for over 30 years and live in Brookline with their daughter Amanda, who is in college and studying to become a high school biology teacher, their miniature poodle Luna, and their cat Tony. Denise is honored to assume her new role as a Vice President of Temple Ohabei Shalom.
Joshua Paradise: Joshua lives in Brookline with his wife Masha and their son Toby, who is in the 2nd grade at Runkle School and at ARS. He grew up in Newton and returned to the Boston area after living and working in New York for 15 years. Joshua now works at GE's Business Innovations unit in Boston.
Co-Treasurer: Ben Berkowitz: Benjamin and his wife Jessica have been part of the TOS community for the past 4 years. Their daughter attends TCEE and will soon transition to ARS and HomeBase. Benjamin has served on the TOS board as a member at large for the past year and more recently stepping into the assistant treasurer role. Throughout his tenure as Treasurer, Benjamin will continue to focus on the Temple's long-term, financial future providing guidance and advice to the Presidents, Executive Committee, and the Board.
Benjamin is the Director of Financial Analysis and Strategy for Partners Healthcare and is originally from Colombia. He has been living in Boston for the past 10 years.
Co-Treasurer:
Richard Stern grew up in Charleston SC, attending Sunday School at the US's oldest Reform Temple, followed by attending middle school at Addlestone Hebrew Academy. He remains involved with his Southern Jewish roots via participation in The Jewish Historical Society of SC and the College of Charleston's Jewish Studies program.
After graduating from the University of Florida, Richard moved to Atlanta to begin his accounting career with the largest regional CPA firm in Atlanta. Nearly a decade later, he founded Richard H Stern CPA PC, a tax and consulting firm, which recently celebrated 20 years of service.
In 2013, Richard and his Partner, Dr. Lance Goodman relocated to the South End section of Boston, where Richard quickly became involved in several non-profit organizations, including United South End Settlements (USES) and South End Business Alliance (SEBA). Lance and Richard became a members of TOS in 2014, followed by Richard joining the TOS Board of Directors in 2017.
Recording Secretary:
Matt Simonson is a Ph.D. student at Northeastern where he studies the effect of friendship networks on ethnic violence. A former high school math teacher at Milton Academy, Matthew served for 8 summers as a camp counselor at Seeds of Peace where he worked with Israeli and Palestinian teens. Today his hobbies include competitive marathon running, mentoring young adults, and traveling around the world for food, friends, and fieldwork. He is active in a wide array of Jewish 20s and 30s groups and has been a member of Ohabei Shalom since 2011. A graduate of Williams College and native of Washington DC, he currently lives in Cambridge.
Board Members (Terms ending 2019)
Saul Feldman has recently retired from the practice of real estate/condominium Law. He has been on the TOS Board of Trustees as well as the Executive Committee. He has served as a Vice President and on the Board of Managers. Saul attends Friday night services regularly and is also a member of the TOS Brotherhood.
Rachel Greene grew up in Pawtucket, RI where her family belonged to Temple Emanu-El, and has been involved in Jewish community organizations for years including volunteering with BBYO, Hillel, and previous synagogues. Rachel works as a marketing director for a real estate investment firm in Newton. She lives in Brookline with her husband Ben and two children Jackson and Sarah, and has been a member of TOS for about a year.
Roger Lipson: Roger and his wife Alberta, who reside in Brookline, have been TOS members for six years. They have one son, Andrew, and two grandchildren, Olivia and Benjamin. Roger served one year as treasurer followed by three years as a member of the Board of Trustees. Roger is a practicing attorney in Brookline where he has served as an elected Town Meeting Member for the past 12 years and previously served as a member of the Town's Advisory (Finance) Committee for 8 years. Roger also served as president of the Brookline Chamber of Commerce.
Ken Sacks
Board Members (Term ending 2020)
Sara Bookbinder (pictured left) has been a member of TOS for two years. Her son Seth is graduating from TCEE this spring and her daughter Eve is in first grade at Devotion. A former prosecutor, Sarah now works at Suffolk University Law School as the Associate Director of Public Interest Advising and Pro Bono.
Penny Garver (not pictured) has been a TOS member since 1989 having previously served a term on both the board and the school committee. Penny is currently a board member at the Immigrant Learning Center and the Chelsea Boys and Girls Club, and served many years on the board at Jewish Vocational Service where she was treasurer as well as board chair. Recently retired after 30+ years as a corporate banker in New England, Penny is married to Richard, also retired, and they have two grown children both of whom are graduates of the TOS religious school.
Michael Mittelman (pictured left) is an artist and technologist. From 2003 to 2014 he was the founder and editor of ASPECT, a biannual DVD publication of contemporary art which was widely distributed and was awarded a grant from the National Endowment for the Arts in 2011. Trained as an artist with degrees from Wesleyan University and Massachusetts College of Art and Design, Michael has exhibited his artwork domestically and internationally. For the last ten years he has been an independent software consultant, working with startups, non-profits and large companies. His previous board experience is with the Transportation Children's Center, first as a board member and then as its president.
Paul Moghtader
Board Members (Term ending 2021)
Shoma Dhar has been a member at TOS since 2013 when her younger child started going to preschool at TCEE. Through the preschool program and the Ansin Religious School, she has gotten to know and appreciate the TOS community and looks forward to giving back. She is a primary care physician, currently working at a community health center in Boston. Shoma grew up in the Boston metrowest area and has lived in Brookline for 12 years with her husband, Aaron Hoffman, and their children Lila and Akash.
Louis Goldman's family has been part of TOS since at least the early 1950's, when his grandfather was the Executive Secretary, a position that would transition into Executive Director. He initiated the Daily Worship Services (DWS). Louis began volunteering at TOS in the late 1980's, when he became a DWS Leader, and then joined the TOS Board as Recording Secretary for 2-1/2 years, before starting a Master's degree program. He continued as a DWS Leader. Louis rejoined the Board as an elected Trustee in the early 2000's, and then continued on the Board as the Brotherhood's representative (as he was either the President or immediate Past President of the Brotherhood.) Three years ago Louis started his second stint as Recording Secretary, then during his third year as Recording Secretary, he transitioned to be a Congregational Vice-President, to complete the unexpired term. Currently, Louis begins his second stint as an elected Trustee.
Jeremy Grossman As Principal of Grossman Development Group, Jeremy currently oversees all project leasing activity and assists in all development capacities. He has over 20 years of experience in urban and suburban retail and mixed-use planning, leasing and development of commercial real estate. Prior to joining his current firm, as Principal of Boston-based CB Richard Ellis, Jeremy specialized in urban and suburban retail leasing, development consulting, and specialty retail/restaurant representation on behalf of clients throughout the US. He is currently on the Board of various non-profit organizations, and lives in Newton, MA with his wife, Jill and two children, Noah and Leyla.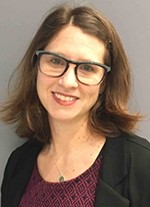 Robin LeWinter (pictured left) has been a member of TOS since 2014. Hailing from Vermont, Robin and her husband (Alan) are raising their 2 children (Meredith, 11, and Liam, almost 9) in Brookline, Mass. Robin has a PhD in Neuroscience and works as the director of medical communications at Keryx Biopharmaceuticals. She is excited to contribute to the TOS temple board!
Annie Rotner (not pictured): Annie and her husband, Brad, are fairly new members to the Temple. They joined around 2 years ago when their children started attending the Trust Center and ARS. They have 3 kids, who are 8, 5, and 3. Annie previously worked as a lawyer but is in the process of changing careers to become a social worker. Her husband is a scientist who runs a fellowship program at Harvard Medical School.
Past Presidents
Georgia Churilla
Jesse Cochin
Leonard M. Davidson
Dan Deykin
Lawrence Green
Ellen Harder
William Harris
Stephen Lewenberg
Sonia Ravech
Michael Weintraub
Additional Board Members
Howard Koor, Brotherhood Representative
Ann Steinberg, Sisterhood Representative
Diane Rosen, Ritual Committee
Joshua Paradise, School Committee
Spence Gould Honorary Board Member
2018 By Law Amendments
Read the amendments passed this year.
Tue, June 2 2020
10 Sivan 5780
Our Most Recent Blog Posts
About Ohabei Shalom
Progressive in attitude yet traditional in practice, Temple Ohabei Shalom is an inclusive Jewish community committed to nurturing, sustaining, and touching Jewish lives through lifelong learning, joyful worship, and repair of the world in word and deed.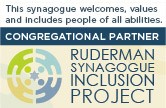 Tue, June 2 2020 10 Sivan 5780