HomeBASE: Brookline Afterschool Enrichment @ TOS
HomeBASE in Coolidge Corner is open for the 2020-21 school year offering care for children with remote learning, hybrid and kindergarten schedules. Our innovative out-of-school-time program combines supervised school work and afterschool childcare for children from Kindergarten through 4th grade. Our trained educators and staff provide a safe and fun-filled environment where children can always feel like they are at home.
Program Description:
Kindergarten: All-inclusive tuition includes transportation (chaperoned walk) from Lawrence or Florida Ruffin Ridley School. Daily 2:30 pm – 5:00 pm (12 noon on Wednesdays)
Hybrid or Remote Learning Grade 1 –4: HomeBASE staff will work with your child and his/her BPS class schedule to attend all class learning opportunities. We will also incorporate time for breaks, snacks, lunch and outdoor activities.
REGISTRATION for the 2020-2021 SCHOOL YEAR (updated 11/1/20): Click Here
Mon, January 18 2021
5 Sh'vat 5781
About Ohabei Shalom
Progressive in attitude yet traditional in practice, Temple Ohabei Shalom is an inclusive Jewish community committed to nurturing, sustaining, and touching Jewish lives through lifelong learning, joyful worship, and repair of the world in word and deed.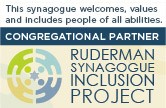 Contact Us
Our phone lines are open daily from 9:00am- 5:00pm.

In case of a lifecycle emergency occurs after hours, please call: 617.651.0584
Mon, January 18 2021 5 Sh'vat 5781