Holidays
Holidays and Festivals
Sukkot began Sunday, September 23rd at 6:22pm. We will have Sukkot celebrations throughout the week. Please continue to check back for updated events and programs or reserve some time in the TOS Sukkah to host your gathering with friends or family.
Sukkot 5779 at Temple Ohabei Shalom:
9/24 - Sukkot Community Breakfast, 9-10am

9/25 - ARS Families - Pizza in the Sukkah, 5:45-7:15pm

9/28 - Community Oneg in the Sukkah after Friday Night Shabbat services

9/29 - Sukkot Lunch 'n Learn in the Sukkah (Services 10:30-11:30, Lunch 'n Learn 
from 11:30-1pm)
We will conclude Sukkot with a Simchat Torah celebration on Sunday night, September 30th at 5:30pm, as we complete one Torah reading cycle and begin the next.
Sat, September 21 2019
21 Elul 5779
Help make TOS events the best they can be!
Click here to sign up to a volunteer for upcoming events.
Join us for Shabbat services
About Ohabei Shalom
Progressive in attitude yet traditional in practice, Temple Ohabei Shalom is an inclusive Jewish community committed to nurturing, sustaining, and touching Jewish lives through lifelong learning, joyful worship, and repair of the world in word and deed.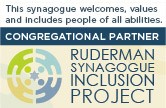 Sat, September 21 2019 21 Elul 5779