Holidays
Holidays and Festivals
Sukkot began Sunday, October 13th 23rd at 5:48pm. We will have Sukkot celebrations throughout the week. Please continue to check back for updated events and programs in the TOS Sukkah.
Sukkot 5780 at Temple Ohabei Shalom:
10/13 - Sukkah Raising - 3:30-6:00pm - Help us build and decorate the TOS Sukkah.
 Refreshments sponsored by the Brotherhood's Penn Trust.​​​​​


10/15 - ARS Family Night - Pizza in the Sukkah - 5:45-7pm




10/17 -

Soul Cycle in the Sukkah

. Join Rabbi Schaefer and Lifelong Learning Intern Ryan Leszner for a night of singing and learning in the

Sukkah

10/19 - Sukkot Lunch 'n Learn in the Sukkah (Services 10:30-11:30, Lunch 'n Learn from 11:30-1pm)

Lunch sponsored by the Brotherhood's Penn Trust.​​​​​
We will conclude Sukkot with a Simchat Torah celebration on Sunday night, October 20th at 6:00pm, as we complete one Torah reading cycle and begin the next. Register and join us for dinner before services at 5pm!
Thu, December 8 2022
14 Kislev 5783
Upcoming Events:
There are no upcoming events at this time.
About Ohabei Shalom
Progressive in attitude yet traditional in practice, Temple Ohabei Shalom is an inclusive Jewish community committed to nurturing, sustaining, and touching Jewish lives through lifelong learning, joyful worship, and repair of the world in word and deed.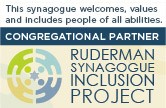 Contact Us
Our phone lines are open daily from 9:00am- 5:00pm.

If a lifecycle emergency occurs after hours, please call: 617.651.0585
Thu, December 8 2022 14 Kislev 5783