ARS Calendar and Events
ARS Calendar and Events
2018-2019 School Year Calendars
B'nei Mitzvah Experience Dates for 6th and 7th Grade Families
ARS meets weekly on Tuesday afternoons from 3:15-5:45 for grades PreK through 7. Grades 8 and up have different special programs, click here for details. For a full calendar of the year, click here.
Shabbat B'yachad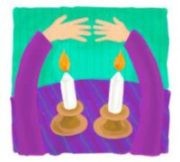 Shabbat B'yachad brings our entire TOS family and visitors together for Shabbat, allowing parents and students to customize their family's Jewish education experience. Family participation in Shabbat, the core of Jewish life, is an integral part of our curriculum and is expected of our students and families. Dinner for registered students is included in your ARS tuition.
The 2018-2019 Shabbat B'yachad (Friday night) dates are:
September 7 (Casual Welcome Back Shabbat)
September 30 (Simchat Torah B'yachad)
November 2
December 7 (Chanukah!)
January 11
February 1
March 1
April 5
May 3 (Teacher Appreciation Shabbat)
The 2018-2019 Shabbat Morning B'yachad (Saturday morning) dates are:
October 13
December 1
January 5
February 9
March 9
April 27
May 11
June 15
Tue, July 17 2018
5 Av 5778
Upcoming Events
All Events
Community Tisha B'Av Services


Shabbat, Jul 21st

8:00p

to

9:00p




Temple Sinai, Temple Israel and Temple Ohabei Shalom observe the Jewish holiday of Tisha B'Av on Saturday evening, July 21 at 8:00 p.m. Temple Sinai is hosting the service this year.

Sign up now for a Special Musical Evening in preparation for High Holy Days-hosted by Mayyim Hayyim


Thursday, Sep 6th

7:00p

to

8:15p




Off site at Temple Reyim. Joey Weisenberg leads a community-wide song-learning workshop, with space for reflection and teshuva (return, repentance), and the opportunity for you to dive into the full complexity of song. No prior knowledge required. Registration required.
Join us for Shabbat services
About Ohabei Shalom
Progressive in attitude yet traditional in practice, Temple Ohabei Shalom is an inclusive Jewish community committed to nurturing, sustaining, and touching Jewish lives through lifelong learning, joyful worship, and repair of the world in word and deed.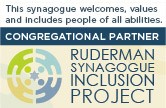 Tue, July 17 2018 5 Av 5778