ARS Calendar and Events
ARS Calendar and Events
2020-2021 School Year Calendars
See below for our ARS Google Calendar. You can even add it to your own Google Calendar!
ARS@Home meets weekly on Tuesday afternoons from 3:30 - 6:00. ARS@TOS meets weekly on Tuesday afternoons from 3:30 - 5:00, and students join the ARS@Home track via Zoom for a remote tefilah (prayer service) weekly at 5:30 pm.
A full calendar of the year can be found here.
Grades 8 and up have different special programs, click here for details.
Shabbat B'yachad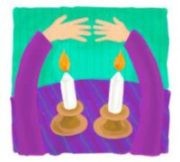 Shabbat B'yachad brings our entire TOS family and visitors together for Shabbat, allowing parents and students to customize their family's Jewish education experience. Family participation in Shabbat, the core of Jewish life, is an integral part of our curriculum and is expected of our students and families. Dinner for registered students is included in your ARS tuition.
2020-2021 Shabbat B'yachad dates to be determined.
Wed, June 16 2021
6 Tammuz 5781
About Ohabei Shalom
Progressive in attitude yet traditional in practice, Temple Ohabei Shalom is an inclusive Jewish community committed to nurturing, sustaining, and touching Jewish lives through lifelong learning, joyful worship, and repair of the world in word and deed.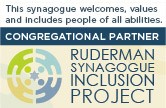 Contact Us
Our phone lines are open daily from 9:00am- 5:00pm.

If a lifecycle emergency occurs after hours, please call: 617.651.0584
Wed, June 16 2021 6 Tammuz 5781