ARS—High School
ARS—High School
Our New Innovative Program: Chai 5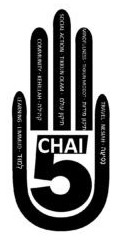 The goal of this program is to engage Jewish teens of Brookline and Boston in a variety of different opportunities to learn, create community, and give back to the world.
Chai 5 will seek strategic partnership opportunities with other organizations around Boston to show teens everything this Jewish world has to offer. This program will also be an outlet for teens from their crazy schedules of school and extra-curricular activities.
Chai 5 is flexible; teens can opt in and out of programs as they choose. We will use TOS as a base and present teens with a wide variety of Jewish programming throughout Boston. Chai 5 will be a combination of traditional and experiential Jewish education, and providing a welcoming and inclusive community for Jewish teens.
Learning · Limmud ·
לִמוּד
The TENT at Temple Israel
- Students choose from a variety of Jewish courses that are relevant to their day-to-day lives. They will learn to advocate for themselves and their needs; and develop as leaders who have ownership and agency over their education and what their Judaism means to them.
Chai 5 Night Out
- Explore Boston through a Jewish lens!
Madrichim Training Workshop
- Learn how to help manage a classroom and write creative programs.
Confirmation
- Students who have completed at least two years of the Chai 5 program will have Confirmation Class at TOS.
Community · Kehillah ·
קהילה
OSTY Lounge and Coffee Talks
- Come hang out after school and do homework in the OSTY youth lounge at ARS.
Chai 5 Hang Outs
- Once a month we will get together for a movie, ice cream, or anything else the teens are interested in.
Rosh Hodesh: It's a Girl Thing and Jew Man Group and Jew Man Group
Social Action · Tikkun Olam

·
תיקון עולם
TELEM
- Wednesday night volunteering at Boys and Girls Club in Dorchester.
Chai 5
- Tikkun Olam Monthly service trips to sites like Family Table and Cradles to Crayons.
Giving back at TOS
Mindfulness · Tikkun Middot ·
תיקון מידות
Chai 5 Nefesh: Sessions on meditation, yoga, time management and learning other ways to unwind from busy schedules.

Tikkun Middot: Character building and internalizing Jewish values.
Travel · Nesiah ·
נְסִיעָה
Travel with Chai 5 to Washington D.C. or New York City to learn more about our Jewish heritage.

NFTY conventions, service trips with TELEM, L'Taken, AIPAC, Biennial, Panim al Panim and more!
There is a one-time fee of $360 to participate in Chai 5, and an additional $360 to participate in The Te

nt at Temple Israel. Certain programs, like travel programs, will have additional costs.
To register for Chai 5, click here. To register for The Tent at Temple Israel, click here. Please send a check for your tuition payment to Education at TOS, 1187 Beacon St, Brookline MA 02446.

Program Highlights
See old friends and make new ones... Engage in trips and retreats to New Hampshire, New York City and Washington D.C... Share your thoughts with other teens and our inspiring teachers... Enjoy dinner and "hang out time..." Serve as madrichim or aide in our Religious School and youth group programs ...
More information ab

out TELEM
TELEM is a major initiative to promote social justice among Jewish youth in the Greater Boston area, integrating community service with learning, reflection, and opportunities to effect real change. The goal of this initiative is to make Jewish service learning a transformational rite of passage for Jewish youth in Boston. Ultimately, we hope that this experience fosters a lifelong understanding of the importance of volunteerism and activism that will be integrally connected with our students' Jewish identity. Ohabei Shalom partners with the Dorchester Boys and Girls club where our teens participate in weekly literacy training and tutoring.
Tue, July 23 2019
20 Tammuz 5779
Help make TOS events the best they can be!
Click here to sign up to a volunteer for upcoming events.
Join us for Shabbat services
Upcoming Events
All Events
Community Tisha B'Av Services


Shabbat, Aug 10th

6:30p

to

8:00p




Please join Temple Ohabei Shalom, Temple Sinai, and Temple Israel for a time of reflection. We will meet at Temple Israel.
About Ohabei Shalom
Progressive in attitude yet traditional in practice, Temple Ohabei Shalom is an inclusive Jewish community committed to nurturing, sustaining, and touching Jewish lives through lifelong learning, joyful worship, and repair of the world in word and deed.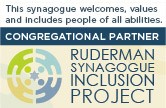 Tue, July 23 2019 20 Tammuz 5779