ARS—High School
ARS—High School (8-12 Grades)
Chai 5: Our Teen Program Umbrella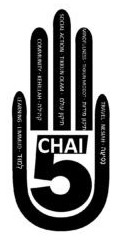 TOS offers a variety of programs to our teens (grades 8-12) that are designed to give variety of opportunities to learn, create community, and give back to the world.
Chai 5 is flexible; teens can opt in and out of programs as they choose. Our programs combine traditional and experiential Jewish education, providing a welcoming and inclusive community for Jewish teens.
Program Options
TELEM (grades 8-12)
- We will continue to participate in this service learning program sponsored by the Jewish Community Relations Council. Teens will learn about social justice and values, and volunteer at a site to enact those values. We anticipate that this will continue on Wednesday nights, but please stay tuned for details.(TELEM is a major initiative to promote social justice among Jewish youth in the Greater Boston area, integrating community service with learning, reflection, and opportunities to effect real change. The goal of this initiative is to make Jewish service learning a transformational rite of passage for Jewish youth in Boston.)
Confirmation (grades 10-12)
- Rabbi Schaefer is offering a small-group learning experience for 10th-12th graders. Teens will meet weekly from December – March, with the Confirmation service taking place on Friday, March 27 at Shabbat B'yachad. Classes will take place on Tuesday nights from 6-8 pm, dinner included. Classes will meet on: December 3, December 10, December 17, January 7, January 14, January 21, January 28, February 4, February 11, February 25, March 3, March 17, and March 24. Save the date for your whole family to join us for the culmination of Confirmation at Shabbat services on Friday March 27. (You can still take the class even if you can't be at the service.) REGISTER NOW!
Rabbis' Hangouts (grades 8-12)
- Our clergy want to spend time with the teens. Join them once a month to hang out. Sessions will include social justice projects, eating ice cream, and more. Next up: Tuesday December 17 (6-7 pm)! Future dates: 7-8 pm on Tuesday January 7, February 4, March 10 (at the TOS Purim Celebration!), April 28, and May 12.
Weekly Classes at The Tent at Temple Israel (grades 8-12)
- TOS partners with other local synagogues to support teen learning at The Tent. TOS generously subsidizes the cost of this program. The first day of The Tent is Monday October 15. For more details, email us.
There is a one-time fee of $360 to participate in Chai 5, and an additional $360 to participate in The Te

nt at Temple Israel. Certain programs, like travel programs, will have additional costs.
To register for Chai 5, click here. To register for The Tent at Temple Israel, click here. Please send a check for your tuition payment to Education at TOS, 1187 Beacon St, Brookline MA 02446.
Tue, June 2 2020
10 Sivan 5780
Our Most Recent Blog Posts
About Ohabei Shalom
Progressive in attitude yet traditional in practice, Temple Ohabei Shalom is an inclusive Jewish community committed to nurturing, sustaining, and touching Jewish lives through lifelong learning, joyful worship, and repair of the world in word and deed.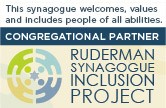 Tue, June 2 2020 10 Sivan 5780