2019-2020 Committees
How to Connect @ TOS: Committees You Might Be Interested In....
If you want to learn more, get in touch! You can call us at 617-277-6610 for more information, or email the committee chair person below. We look forward to hearing from you.
Adult Learning
Development
Facility and Security
GBIO
Human Resources
Inclusion Committee
Israel Committee
Kayla's Caring Committee (Chesed)
Membership Committee
Programming and Worship Committee
School Committee
Social Action Committee
TOS Brotherhood
TOS Sisterhood
Committee Contact People
COMMITTEE
Adult Learning
Development
Facility and Security
GBIO
(Greater Boston Interfaith Org)
Human Resources

Inclusion

Israel
Kayla's Caring Community
Membership
Programming and Worship

School Committee

Social Action
TOS Brotherhood
TOS Sisterhood
CHAIR PERSON/PEOPLE
Mike Mittelman/Rabbi Schaefer
Stephen Popper/Howard Koor
Eddie Jacobs
Lori Berri/Donna Rubenoff

Mark Gale/Benjamin Berkowitz/Annie Rotner
Jeremy Grossman/Jill Grossman
David Seldin
Larry Green/Jason Soderblom
Lauren Feldman/Susan Elsbree
Spence Gould/Denise Karlin/Diane Rosen
Sarah Bookbinder/Josh Paradise
Shoma Dhar/Jessica Ullian
Spence Gould/Alan Shepro
Denise Karlin
We look forward to seeing you & working together!
Thu, April 2 2020
8 Nisan 5780
Our Most Recent Blog Posts
About Ohabei Shalom
Progressive in attitude yet traditional in practice, Temple Ohabei Shalom is an inclusive Jewish community committed to nurturing, sustaining, and touching Jewish lives through lifelong learning, joyful worship, and repair of the world in word and deed.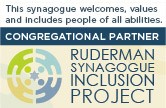 Thu, April 2 2020 8 Nisan 5780